When you're going to move the earth, you need an equipment specialist like Pioneer Machinery. Pioneer Machinery provides customers with exceptional service and high quality earthmoving solutions. Our rental representatives will get you the equipment you need to get the job done.
Pioneer Machinery offers numerous product lines including – excavators, dozers, wheel loaders, water trucks, water tanks, compactors, rollers, motor graders and backhoes. Our fleet of late model / low hour rental equipment is well maintained by expert technicians.
At Pioneer Machinery, we are committed to your success and go the extra mile to insure your continued satisfaction.
Used Equipment Sales
Are you looking to purchase a piece of equipment but it's not beneficial to purchase brand new equipment?  Pioneer Machinery is constantly turning over their rental fleet which means there are late model / low hour machines that have been well maintained for sale at a price that fits most any budget. 
Whether you are in need of an excavator, backhoe, mini track dump, dump truck or agricultural tractor, our sales representatives are here to get you into the piece of equipment that fits your needs for the price that works for your budget.
New Equipment Sales
Pioneer Machinery has been in business for over 15 years and provides a service that specifically caters to the unique demands and high expectations of contractors.
Today, Pioneer Machinery sells a variety of equipment ranging from K-Tec earthmovers, Metalcraft scrapers and Canycom track dump units.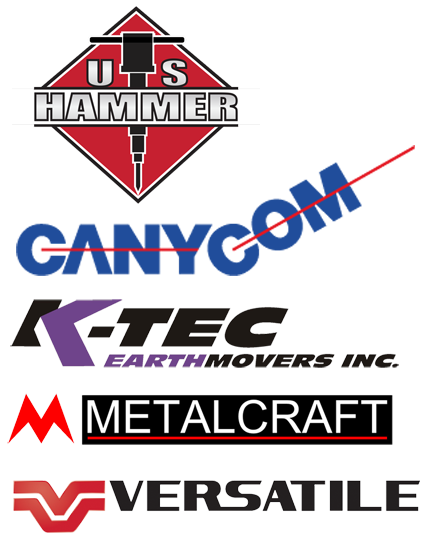 Proud Dealer – We are a dealer for the following manufactures: